Dear friends of my music,
This is one of my favourite CD's. After 4 pressings is was sold out. I made this CD available as a free download. Now you don't have to buy song by song, but the whole CD Immaculate Deception is available for everyone as a Free Download at this website. The whole story, from beginning to the end.
Michael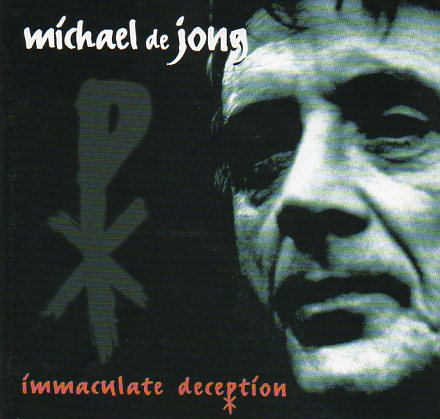 From the CD; Immaculate Deception
Munich Records(MRCD 203)
Jon Dee Graham, acoustic guitar; Max Johnston, dobro; Paul Percy, percussion; Glenn Fukunaga, bass; Keith Langford, percussion; Michael de Jong, acoustic guitar, vocal.
Recorded at; Sonic Arts Studio in Austin, Texas.
Mixed at; Samso Studio in Samso, Denmark.
Mastered at; Farmsond Studio in Heelsum, The Netherlands.
You have my permission to Share, Download, etc. this song as long as you give it away for FREE.