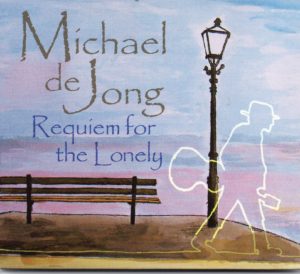 Here it is. The Titles and the Artwork of the new CD.
Requiem For The Lonely will only be available at the shows and this website. The release is 2 september 2016, first show 4 september Paradiso, Amsterdam. For the shows check out this site for updates.
1. Look What You Done
2. On This River Of Time
3. I'd Like To Know
4. In That Midnight Hour
5. False Alarm
6. Keeping It Simple
7. The Waiting
8. Almost Rained Today
9. Ain't Done Crying Over You
10. Crazy In Love
11. Michael's Blues
With a little help from my friends:
Toby Gray, Alan Sitar Brown, Willem van Dullemen, Bobby Flurie and Charlie Musselwhite.
Recorded at Farmsound studio, Heelsum, NL
Rubber Room Studio, Frederick, MA, USA
Life Song Studio, Santa Cruz, CA, USA
Route 44 Studio, Sebastopol, CA, USA
Published by Dutch Uncle Music